Dolphin Swim Adventure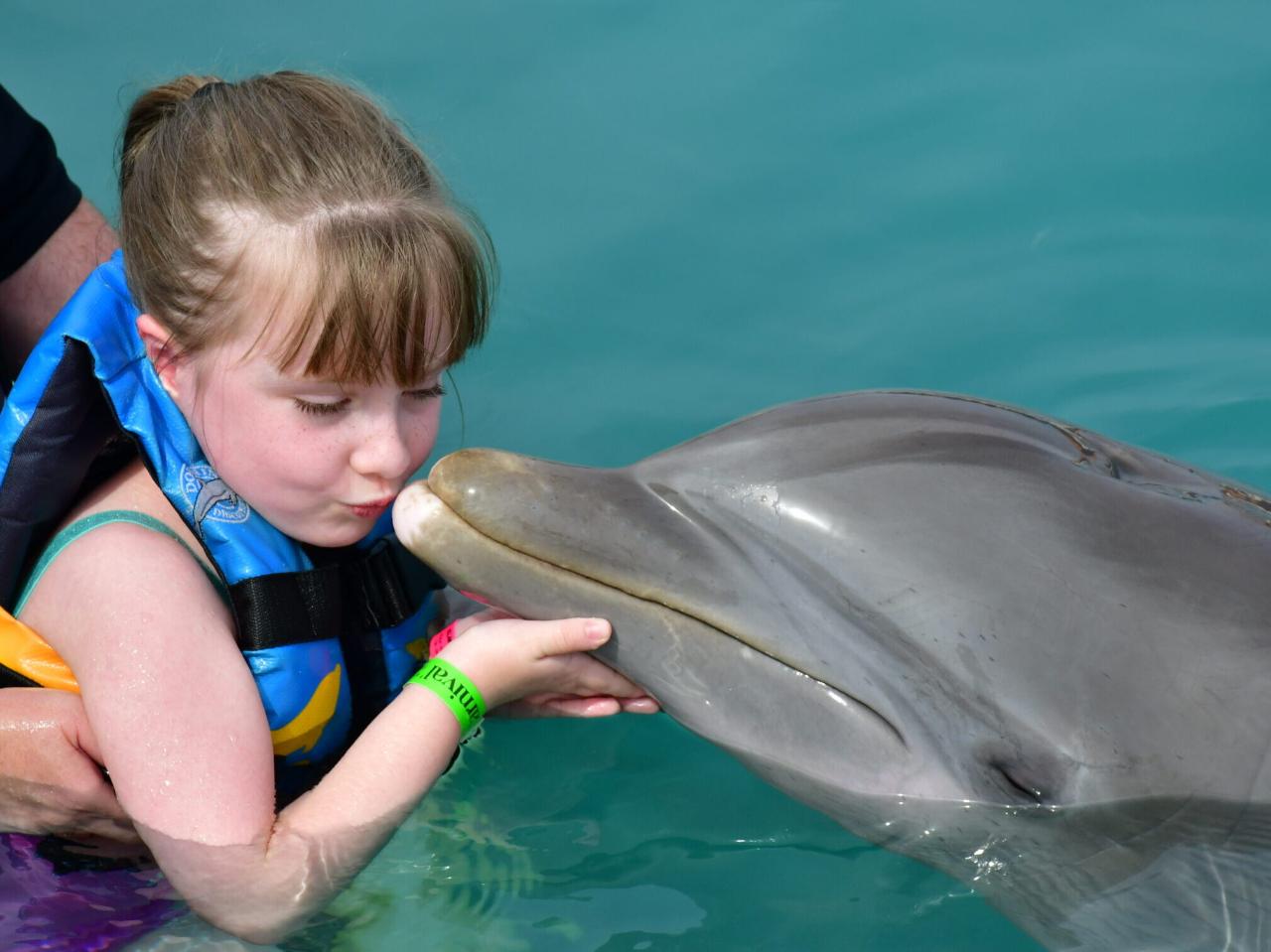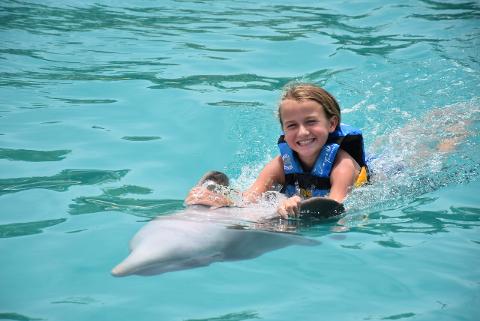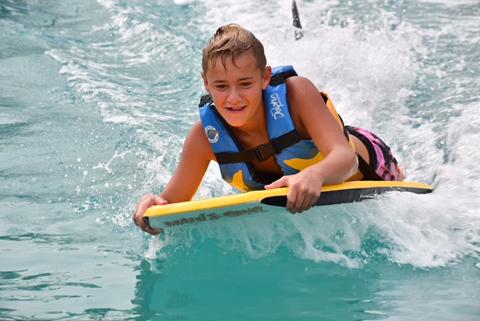 Duration: 90 Minutes (approx.)
Product code: WYNREEF
Our gorgeous Dolphin Discovery habitat in Grand Cayman, the largest of the three Cayman Islands, brings you the opportunity of being closer than you ever imagined to our lovely dolphins. Immerse yourself in this magical underwater adventure and be part of this world as you reconnect with nature in a new but different way.
At Dolphin Discovery Grand Cayman we have many programs that adapt to each and every visitor's taste because we love to pamper our visitors. The Dolphin Swim Adventure is one of the most interactive and complete programs we offer, it's the perfect way to meet these cute and amazing species while you get along with them and learn from our marine mammal specialists.
This swimming with dolphins program includes lots of activities you'll be enjoying with our dolphins like receiving the most wonderful kiss you've ever had, the warmest hug of all and more exciting activities like our famous belly ride. In this belly ride you will speed through the water as the dolphin swims backwards and pulls you along. While you're in the water our specialist will teach you some really interesting info about dolphins and the nutritional, reproductive and nursing programs we give to them. As well as some very important tips to make our environment healthier and greener.
After your dolphin interaction be sure to get to know the British Island's biggest island, just a few minutes away from our Dolphin Discovery Grand Cayman facilities. Downtown where there's plenty of really cool activities to take advantage of, discover one of the Caribbean greatest treasures and enjoy the perfect vacation with your family and friends.
Book your Dolphin Swim Adventure to assure you meeting the most adorable marine mammals ever!